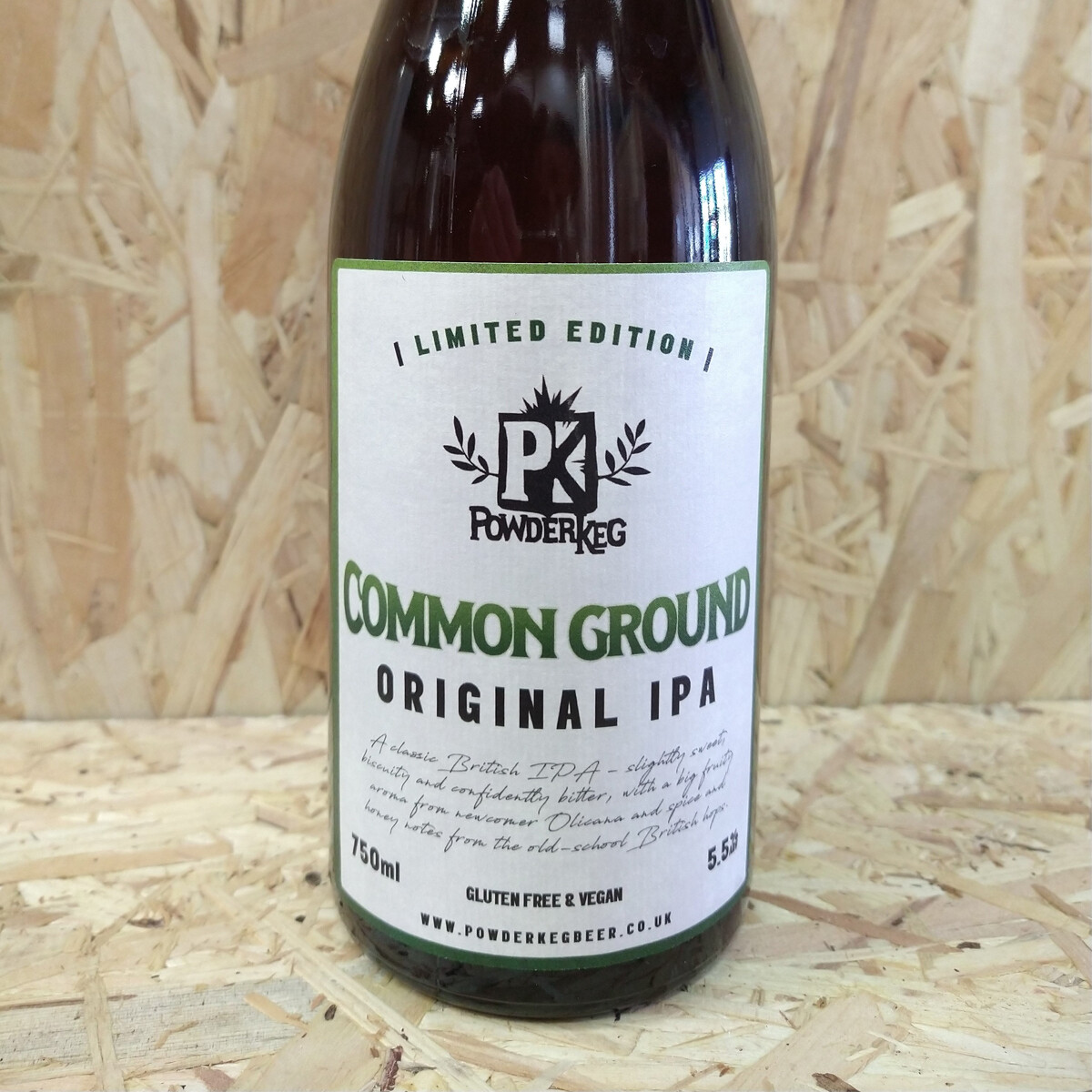 Common Ground
SKU CG750
Product Details
A true original British classic - Full-bodied,strong with a striking bitter finish. A big beer brimming with hop character. A beer that seeks to bring people together and remind us that there is more that unites us than divides us - it is our Common Ground.
Beer has been a source of refreshment and nourishment since ancient times and has inspired countless artists and great thinkers. It has fuelled rebellions and shaped British culture. Through times of peace and war; sorrow and joy; division and unity; our beer has always brought us together.
As we have strode (and occasionally stumbled) through the past 200 years, no brew has served us better than the world renowned India Pale Ale. A beer that was born with an eye on the horizon, it has travelled the world and been twisted and turned into all sorts of wonderful concoctions - It's now enjoys more subgenres than an East London record shop! With this in mind, we wanted to take it back to the original, back to its roots - a true, classic Original IPA.
Save this product for later